| | |
| --- | --- |
| Therapeutic use of fish oils in companion animals | |
| Palatability Assessment of an Oral Recuperation Fluid in Healthy Dogs During the Perioperative Period | |
| Palatability of different concentrations of a liquid nutritional supplement in healthy cats and dogs of different ages and breeds | |
| Influence of a Liquid Nutritional Supplement on Water Intake in Experimental Beagle Dogs | |
| Nutritional Support of Dogs and Cats after Surgery or Illness | |
| Palatability and Clinical Effects of an Oral Recuperation Fluid During the Recovery of Dogs With Suspected Parvoviral Enteritis | |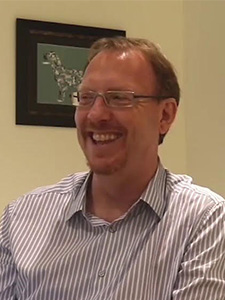 Dr Wim Van Kerkhoven, DVM, started his professional career working in a small animal clinic (general practice). He continued to run his own practice in large animals, mainly cows, focusing on fertility problems, including artificial insemination.
His first move into working for a company was as a technical and marketing manager Benelux at Virbac. In 2001, Wim joined P&G to be responsible for Iams – Eukanuba in the influencer channel (vets and breeders) for Benelux. At the end of his career at P&G, Wim also was responsible for the breeder channel in Europe. He is the founder of the official partnership with FCI and the Eukanuba World Challenge event. Wim always showed a passion for nutrition and all problems in cats and dogs where nutritional management is of big importance. Nowadays, since 2007, Wim started to work for Viyo International, a worldwide leader in liquid animal health products. He is the author of different studies and publications.
Wim gave official lectures and presentations in USA together with Prof Dr M.Lappin, Prof Dr D, Twedt, Dr S.Fox and many others. Other countries were he talked to veterinarians are : India, Russia, Germany, the Netherlands, Belgium, UK, Spain, Austria, Switzerland, France, Portugal, Greece, Germany, Italy, Japan, Taiwan, China, Turkey for KEDVET (International Society for Feline Medicine) and many more countries.